Welcome to Wagtails Class
Morning Wagtails. Mrs Bavington and Mrs Bunker are missing you all and we can't wait to hear what you have been learning. Please keep talking to us on the class blog.
Just to update you - I have added more learning on My Maths and Purple Mash for you to complete. Keep checking back in with the class web page for updates.
Literacy Update : https://www.youtube.com/litfilmfest
If you can it would be lovely to join in with these activities each day.
10:30am Tomorrow 22nd: Write a spooky story!
10:30am Wednesday 23rd: Write adventure stories with Peter Bunzl
10:30am Thursday 24th: Writing underwater!?
10:30am Friday 25th: Write a calming meditation
Finally, we'd love to see some pictures like those above - of your class or children taking part, so we can all watch together! Tweet us @litfilmfest or email info@litfilmfest.comer text...
Home learning for Pupils in Wagtails' Class during the period of school closure.
Children in Wagtails Class will have access to a variety of websites in order to continue their learning.
On the inside cover of their reading records you will find login details for a variety of the learning platforms we already use.
They can also keep in contact with their class teachers
via the class blog on Purple Mash (Go to Sharing, Shared Blogs, Wagtail's Blog)
Online class activities and class blog via Purple Mash :https://www.purplemash.com/login/. (Children have their individual logins in their reading record books)
Maths activities and support via My Maths: https://login.mymaths.co.uk/ School username: Livingstone1 Password: angles156
Times tables practise via TTRockstars: https://ttrockstars.com/ (Children have their individual logins in their reading record books)
Online curriculum activities and latest news for children via espresso: https://www.discoveryeducation.co.uk/what-we-offer/discovery-education-espresso/ Username: Student4293 Password: Livingstone
White Rose, the maths curriculum we currently use in school, has created home-learning for most year groups. It will be updated regularly. It relies on worksheets but most of them do not need to be printed off, so children could work on paper.
Here is the link:
Online maths tutorials and activities via White Rose Maths : https://whiterosemaths.com/homelearning/
Online exercises to keep children active with Joe Wickes starting on Monday 23rd at 9:am: youtube.com/thebodycoach1
Mr Wilson will have a morning challenges everyday for you to complete. Here's a link to have a different one everyday, whilst you are being home-schooled!
Go to: www.morningchallenge.co.uk
Further support:
Further support for English, Maths and Science can be found on BBC Bitesize select the following: https://www.bbc.co.uk/bitesize/levels/zbr9wmn
In Maths, we are working on multiplying and dividing a 2 digit number with a one digit number using exchange.
In Literacy, please use the grammar games suitable for year 3 on Purple Mash and keep reading of course!
In Science, we are investing Plants.
In IT, we are working on programming and appropriate work will be set in Purple Mash on their 2Do section.
In Topic, we are looking at 'The Rainforest. Why not have a go at producing a mini topic on the rainforests around the world for example features, location - which continent and country they are found in, what plants grow their and why etc...
In Spanish, children can continue their learning using Espresso Discovery (see link and password above). Please go to KS2 - Languages. There are three Spanish units they can enjoy.
https://www.bbc.co.uk/teach/live-lessons/primary-live-lessons/zmc9jhv?fbclid=IwAR12WxIzV79Ba1YL2r43JHD8JvTjUUV8Q0qksXX_SAp7VMvTFHwECO-IVsw
https://themumeducates.com/resources-year-3/?fbclid=IwAR3tksCO92nwHm1TBpRcxS1rvJWclo9JEchWHQu6e1B8WSPDnyTFHKSMhnc
children's wellbeing is considered a great importance and we would like to help you support your child with this during any period of isolation. The following are links to support your child's wellbeing and mental and physical health. Keeping active, getting outside (this can just be in the garden), being creative (e,g. baking, art), mindfulness time (e.g. mindful colouring, yoga, meditation), can all help support your child and yourselves.
Supermovers have numerous videos that will get your children active. The videos link to the curriculum so will keep the children active whilst still learning. https://www.bbc.co.uk/teach/supermovers
Childline Tool Box has a calm zone where you can access activities, breathing exercises, yoga, games and videos on ways to cope and expressing emotion https://www.childline.org.uk/toolbox/calm-zone/?fbclid=IwAR2UDQqDr54URa1T6_pXFAJTxI3PpVt6dkR1dDHiyN4IrWpuocfTuRpUPQ8
Go Noodle have both an 'At home' and 'For families' option where you can access free movement and mindfulness videos https://www.gonoodle.com/
Imoves have 'Active blasts' including workouts, yoga and pilates- https://im
Action For Happiness produce monthly calendars to support oves.com/the-imovement
The Muddy Puddle Teacher is offering a 30 day free trial. This includes activities for the outdoors, yoga and meditation. https://themuddypuddleteacher.co.uk/mindfulness https://www.actionforhappiness.org/calendars
Blissful Kids share mindful game ideas https://blissfulkids.com/mindful-games-mindfulness-for-kids-and-teens/?fbclid=IwAR0QjYSYGUBrOUEa-aMGKycMpBLfOkIpHEO7GumcIGZJlDzYrQ2co3y9eDI
Babbledabbledo share creative activity ideashttps://babbledabbledo.com/80-easy-creative-projects-for-kids/
Youtube
Joe Wicks Kids Workouts e.g. https://www.youtube.com/watch?v=d3LPrhI0v-w
Cosmic Kids Yoga- e.g. https://www.youtube.com/watch?v=R-BS87NTV5I
Jumpstart Jonny Workouts e.g. https://www.youtube.com/watch?v=YfbTvJMcRow
Guided Meditation For Kids e.g https://www.youtube.com/watch?v=Bk_qU7l-fcU
The mental health charity Mind.org offer advice and support on mental health and wellbeing. You can access support specifically relating to the corona virus for both children and adults here. https://www.mind.org.uk/information-support/coronavirus-and-your-wellbeing/?fbclid=IwAR3tgvHybSo2cIYe-uOq2iKh0XFXpT12Q-TFP4IxadPa0TZw9UY9rEjf5Jo If you are concerned about your child you can also find contact information here.
This term we will be learning all about rainforests.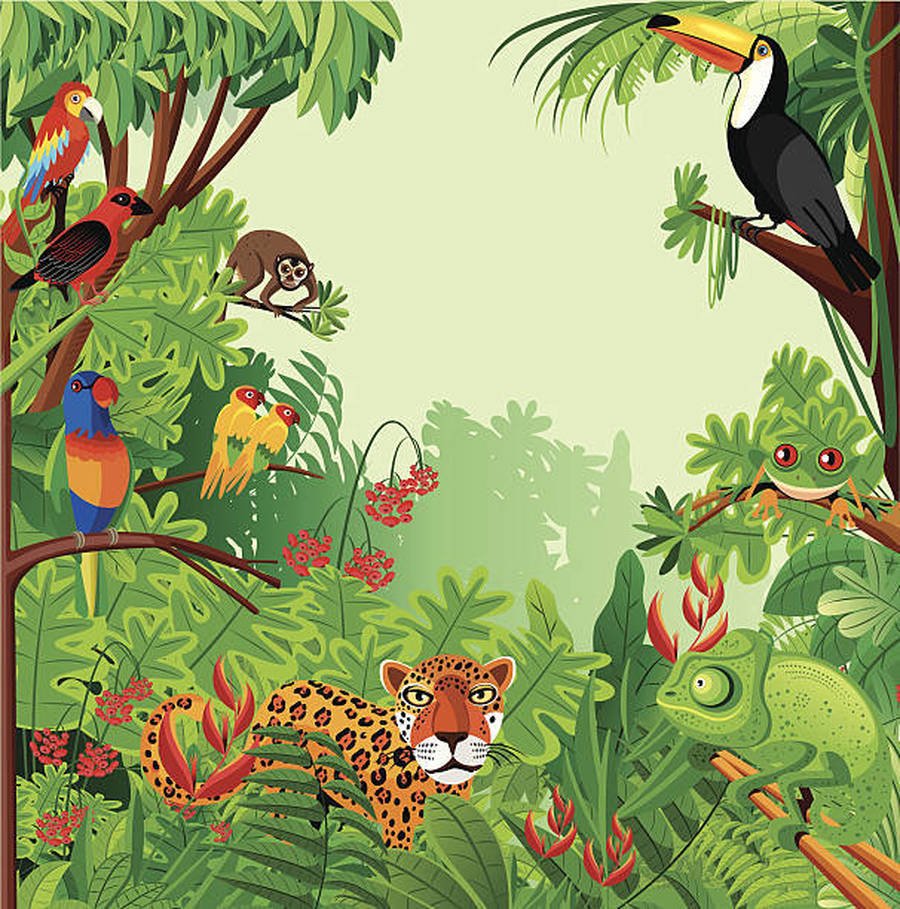 This term, year 3 will be starting their new topic 'Rainforests'.
During this topic, the children will learn about where rainforests are located around the world and their climate. They will explore the different layers of the rainforest and learn about the amazing plants, animals and people that live there. As the topic develops they will go on to investigate the threats posed to our rainforests and how we can protect them. They will use a range of resources to assist them from non-fiction texts, photographs, the internet and video and film clips.
They will make cross curricular links and explore the work of the artist Henri Rousseau who painted different aspects of the rainforest, despite never having ever been there! In design and technology they will design and make a poison dart frog beanbag. They will link our rainforest topic with food technology and create tropical fruit recipes and dishes and perform jungle dance routines and sequences in P.E.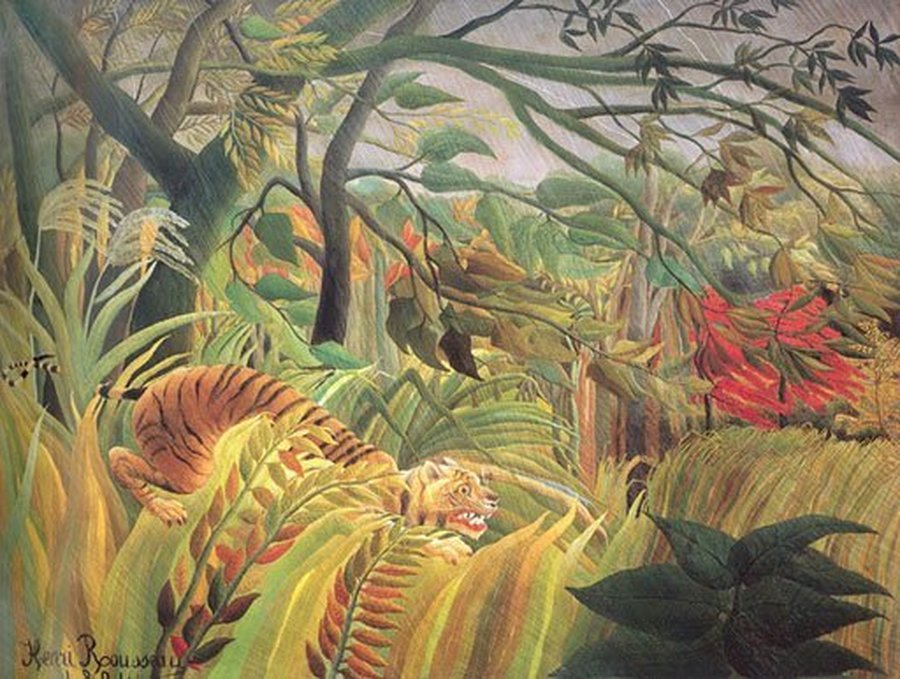 In English this term, the children will be studying the wonderful book, 'The Explorer' by Katherine Rundell. This text links with our rainforest topic as it is about four children who are on board a plane that crashes in The Amazon rainforest. In this story they must figure out the basics of survival and decide whether to wait to be rescued or find a way to rescue themselves.
After listening to and reading excerpts from the story they will examine the features of this genre and plan, draft, write and edit their own newspaper reports, diary accounts and adventure story.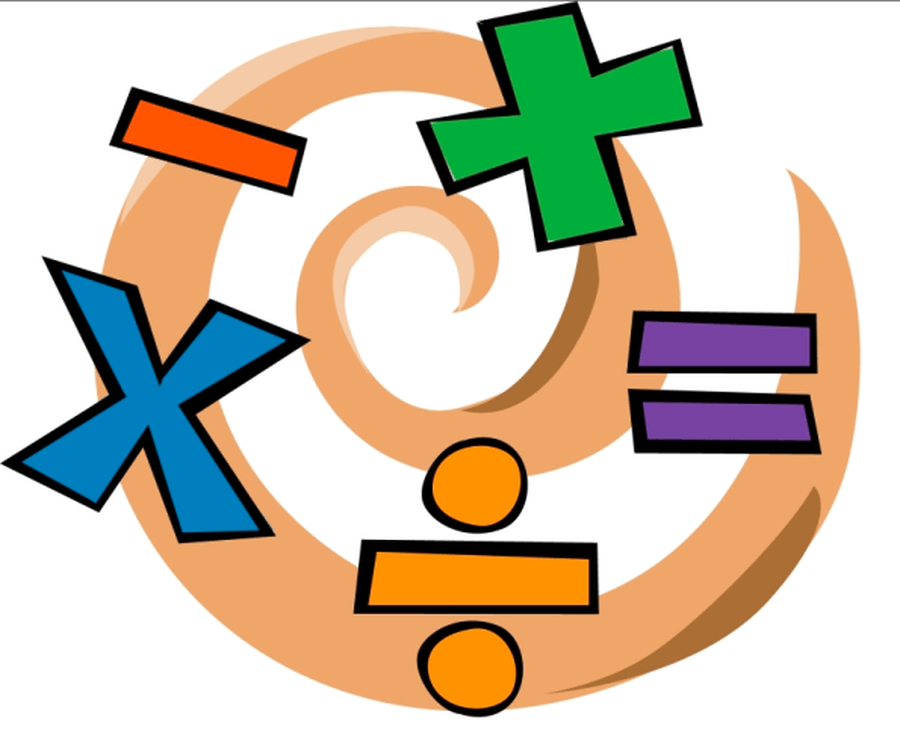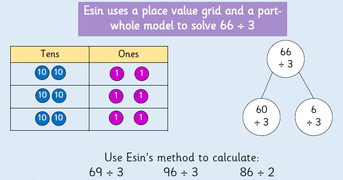 In year 3, the children will continue to develop their knowledge and understanding of place value and number and also learn about multiplication and division.
They will use a range of representations and resources to help develop their knowledge and understanding around these concepts. They will start by linking repeated addition to multiplication and then progress onto looking at arrays and use numicon to explore how they can use these to show the same calculation in different ways. They will compare number sentences and use base 10 and place value counters to help them learn how to multiply single digit numbers and two digit numbers by one digit numbers. They will learn how to multiply using the grid method. They will then move on to explore the link between multiplication and division and learn how to divide two digit numbers by a single digit using their knowledge and understanding of multiplication to help.
Children in year 3 take part in the times tables challenge and start aiming for their bronze, silver, gold or platinum award. This can be achieved by correctly answering multiplication and division questions linking to the 2s, 5s and 10 times tables, the 3's and 4's times tables and finally the 6's, 7's, 8's and 9's times tables.
They use Times Tables Rock Stars to help them become quicker and more confident with multiplication and division.
We also use Mymaths to help improve mathematical knowledge and understanding and develop skills.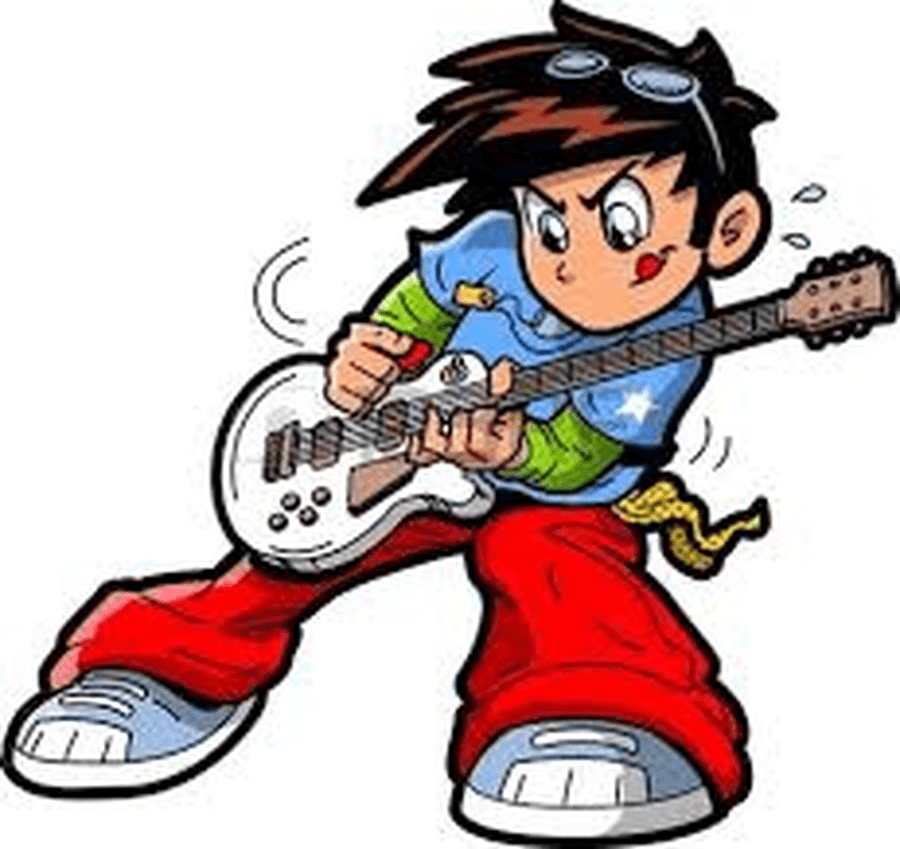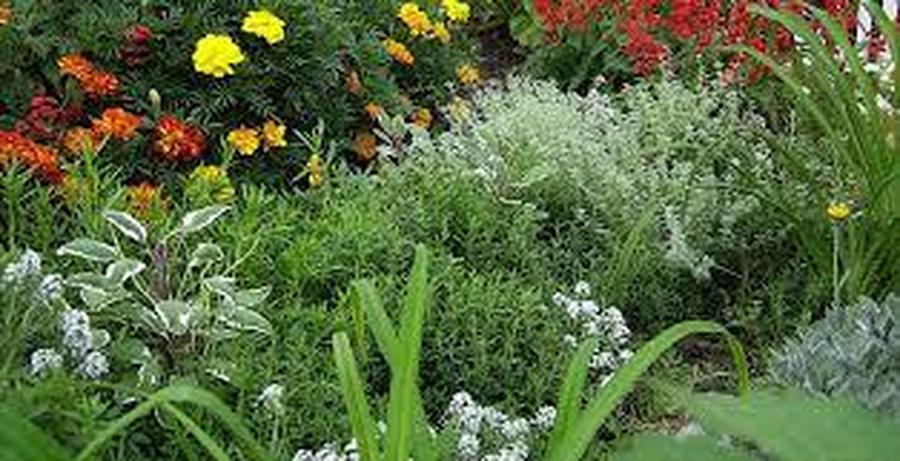 This term, we are learning about 'Roots and Shoots'. The children will work scientifically and collaboratively through various investigations and conduct different experiments to explore what plants need in order to grow and stay healthy.
They will start by identifying and describing the functions of different parts of flowering plants and explore the requirements of plants for life and growth. They will investigate the way in which water is transported within plants and explore the part that flowers play in the life cycle of flowering plants, including pollination, seed formation and seed dispersal.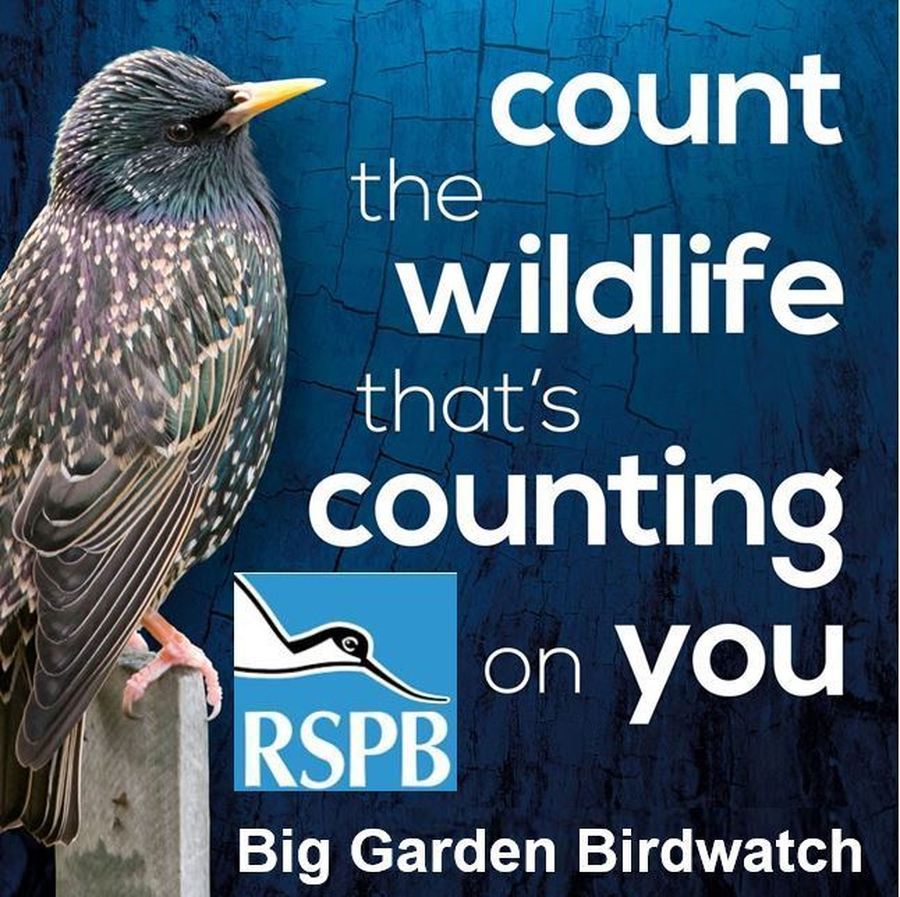 This year we will take part again in the BIG garden Birdwatch which takes place between the 25th - 27th January.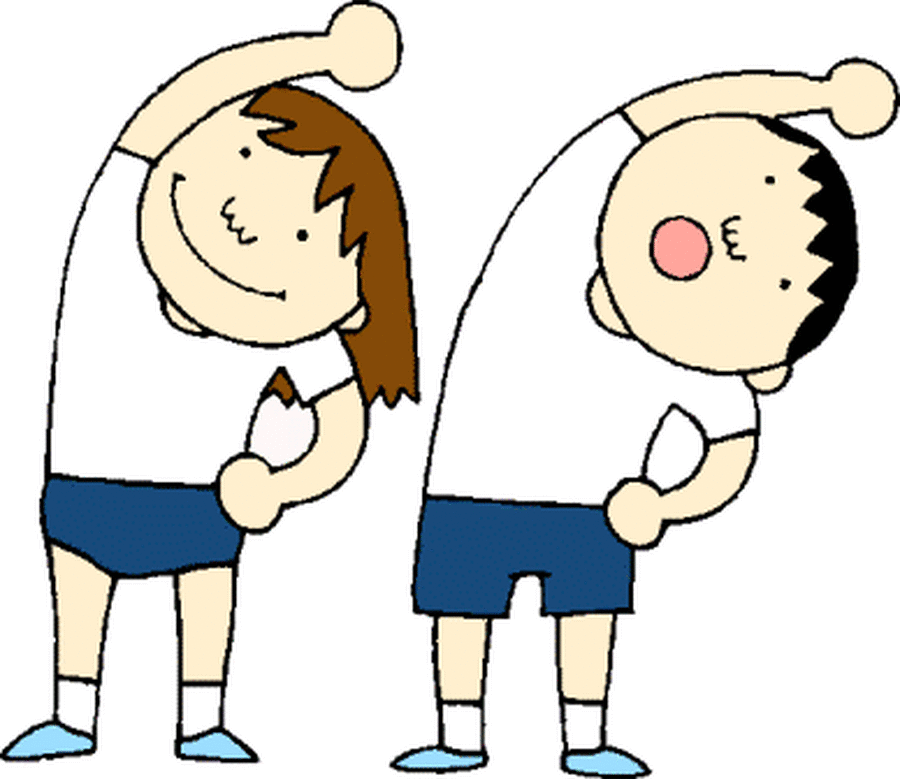 P.E. is on Wednesday and Thursday.
On Wednesday Mr Knight and Mr Sinclair will teach the children games and on a Thursday the children will be creating a rainforest dance or learning basket ball skills.
It is a good idea to keep your kit at school.
Don't forget the weather is going to get colder so please make sure you have the appropriate clothing.
If your child consistently remembers their PE kit they will be entered into a prize draw so make sure that you don't miss out.
Homework in year 3 goes home on a Friday and the children need to have completed it by the following Thursday.
The children have an English and Maths study book and homework from these will be set alternately.
In addition, the children will also bring home their spellings.The spelling sheet stays at home and extra copies are available if needed. Children should read regularly, at least 3-4 times per week and reading records need to be signed.
To help with the 'Times table Challenge', click on the link below to take your child to the Times Tables Rock Stars log in, 'My Maths' or Top Marks website.
https://play.ttrockstars.com/
https://www.topmarks.co.uk/
https://www.mymaths.co.uk/
Here your child can practise their times tables.
Remember there are bronze, silver and gold badges to be won.
In Year 3, we are focusing on reading so please encourage your child to read, read and read some more!
Each time they read their dairies must be signed so they can receive their stamp. Stamps mean prizes. Last year, some children achieved their platinum award and they were given a book of their choice!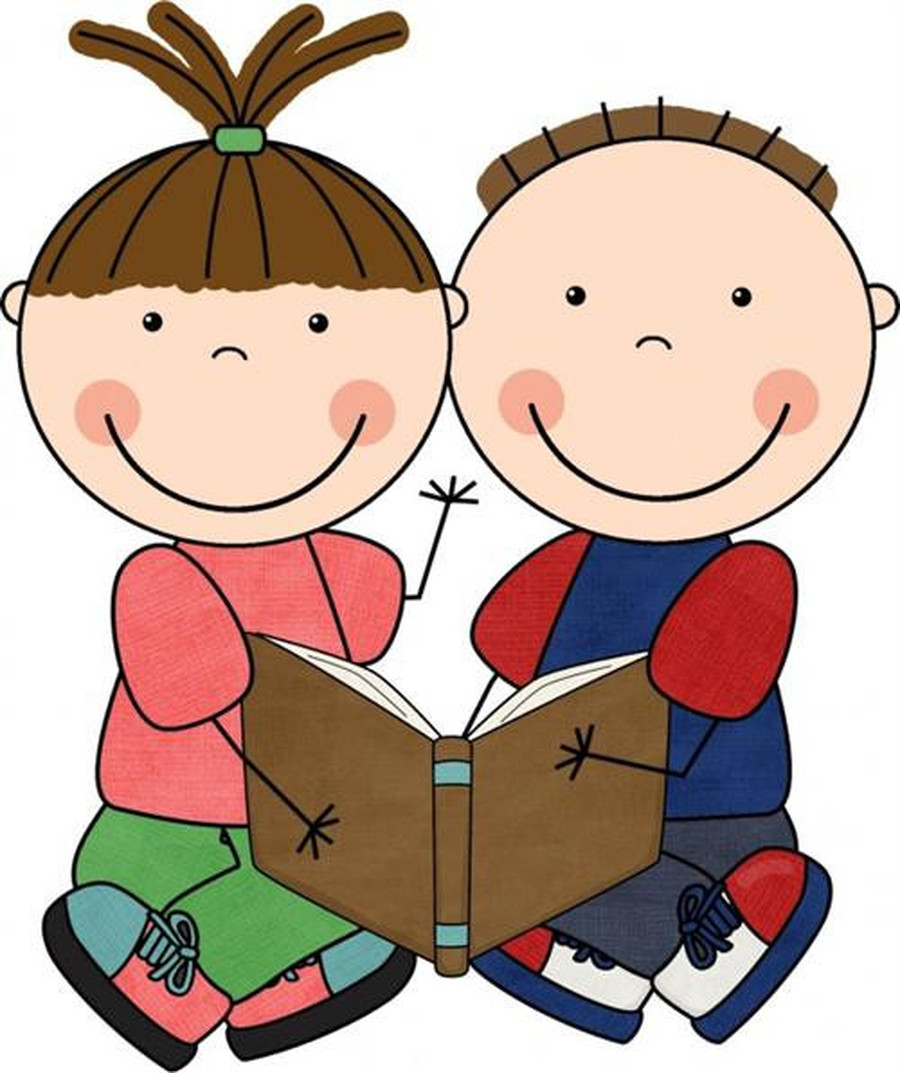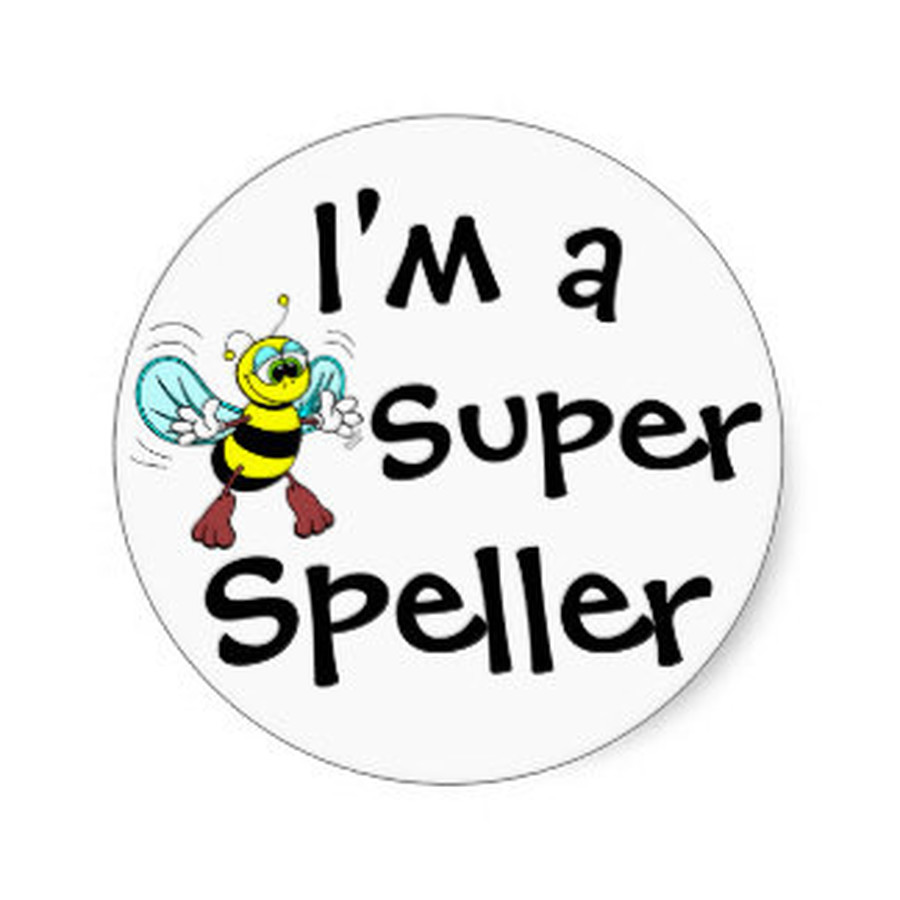 Make sure you learn your spellings.
There are extra sheets available to help.
Autumn Term 2019
Welcome back to school Wagtails. I hope you have all had an exciting summer break from school, and that you are all ready and eager to learn.
This Autumn term, year 3 will be starting their new topic 'Stone Age to Iron Age'.
During this topic, the children will learn about what life was like during the Stone Age. We will explore how far back in History we have to travel. We will learn about their hunter gatherer lifestyle and how they adapted and evolved over time to become farmers. We will learn about the tools and weapons that they made for hunting and also for protection.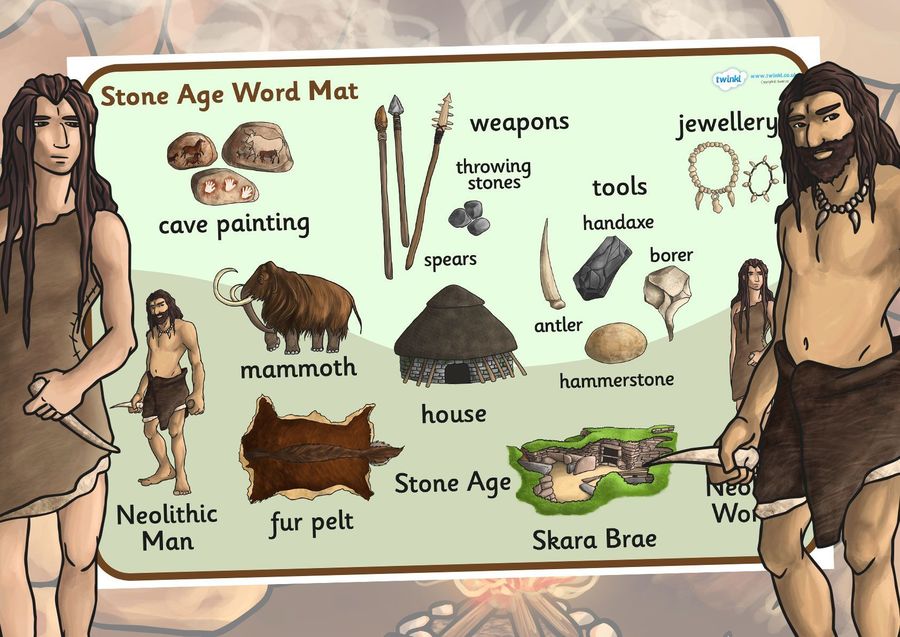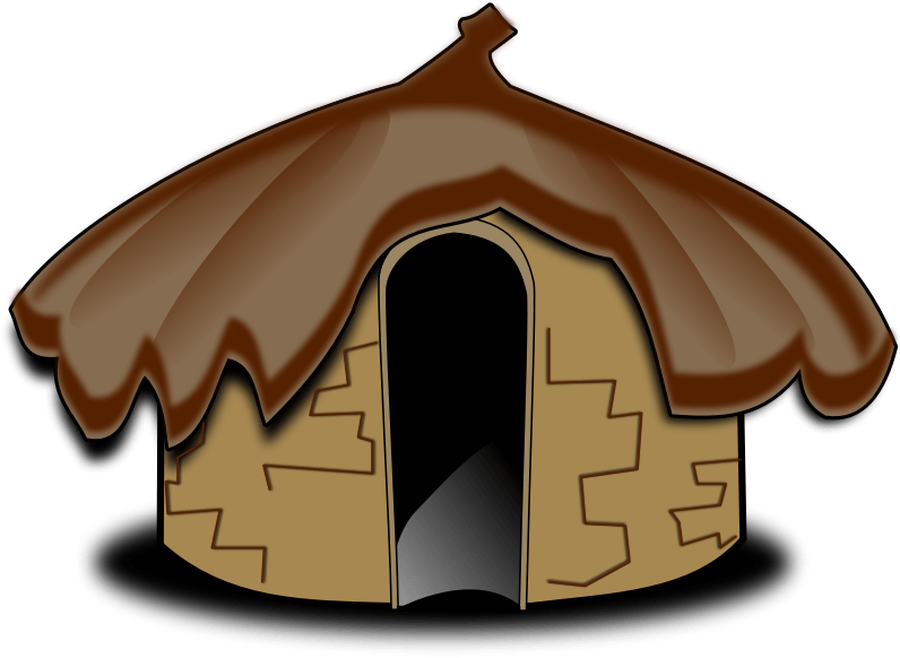 ENGLISH
In English this term we will be exploring the Author 'Michael Foreman'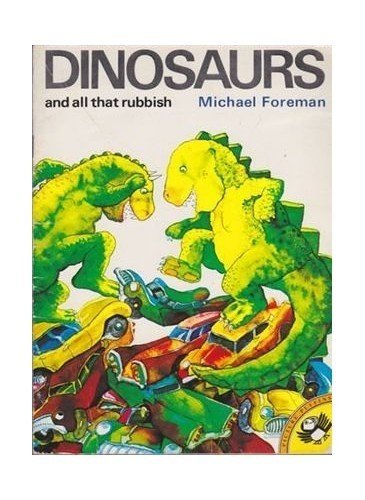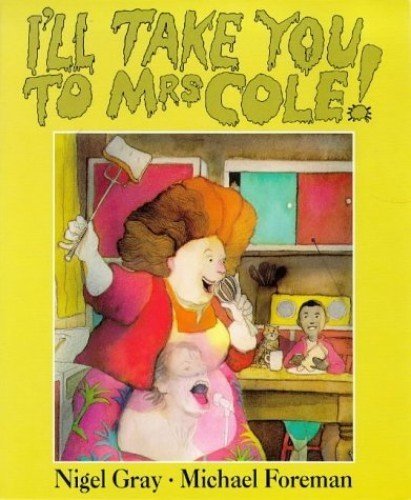 As well as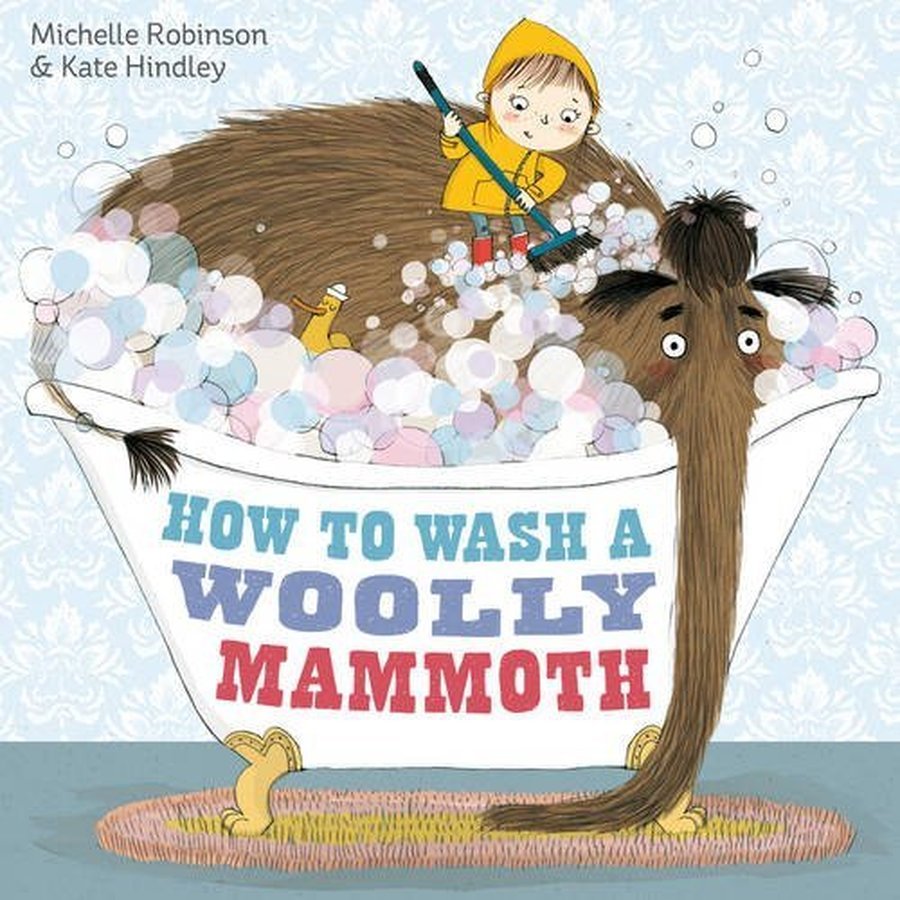 Also the children will be exploring the book 'The Ice Monster' by David Walliams as their whole class reading text.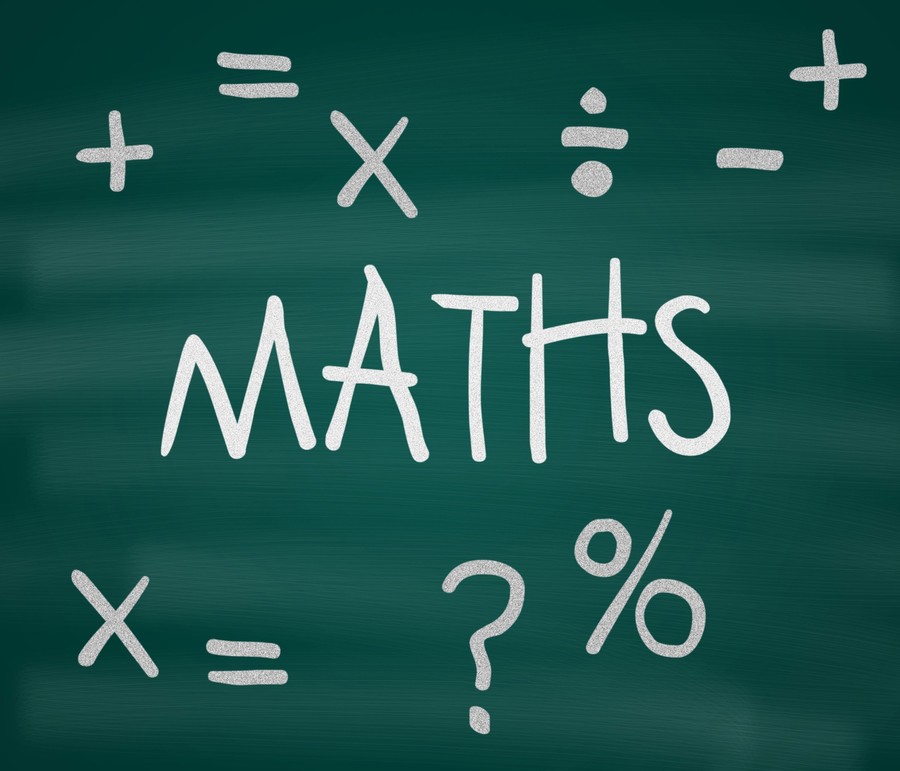 Within maths, we will continue to explore number and place value as well as the four main operations, addition, subtraction, multiplication and division. In the classroom, the children are using a range of manipulatives and they are learning a variety of methods that they can use to help them calculate and answer questions independently.
This term in Science, the children will be exploring 'Health Lifestyles' as well as 'Keeping Fit and Active'.
Please remember your P.E clothes!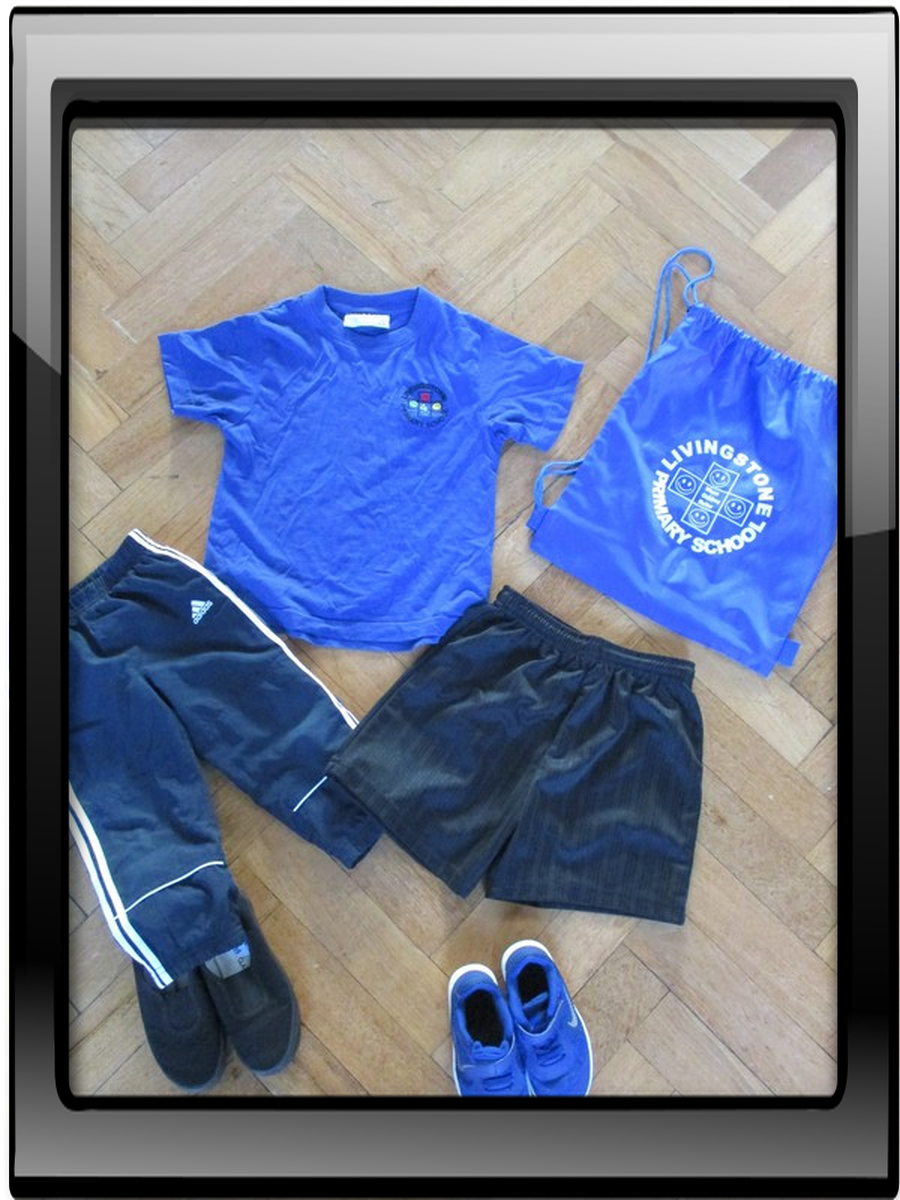 Wagtails Class have P.E on a Wednesday and Thursday afternoon. It is a good idea to have your kit in school every day. Please ensure your child has suitable footwear and clothing, especially as the weather can be cold and the grass may be damp.
Year 3 Homework
Reading
The main homework in year 3 is reading, reading, reading! Please support your child by hearing them read five times a week. The children take part in a whole school reading challenge. Please ensure you are signing their diaries.
Spellings
Your child will be bringing home weekly spellings. They are given out on a Friday and tested on a Thursday.
English/Maths
Each week the children will bring home either maths or English Homework books. They only need to complete one page and the books need to be handed back in every Thursday.
Times Tables
Throughout KS2 the children have the opportunity to participate in a times tables challenge. Badges are awarded for bronze, silver and gold. Once completed the child are awarded a badge and their names displayed on the noticeboard in Elizabeth building. Please practise times tables at home.
If you have any concerns about homework please come and speak to one of us.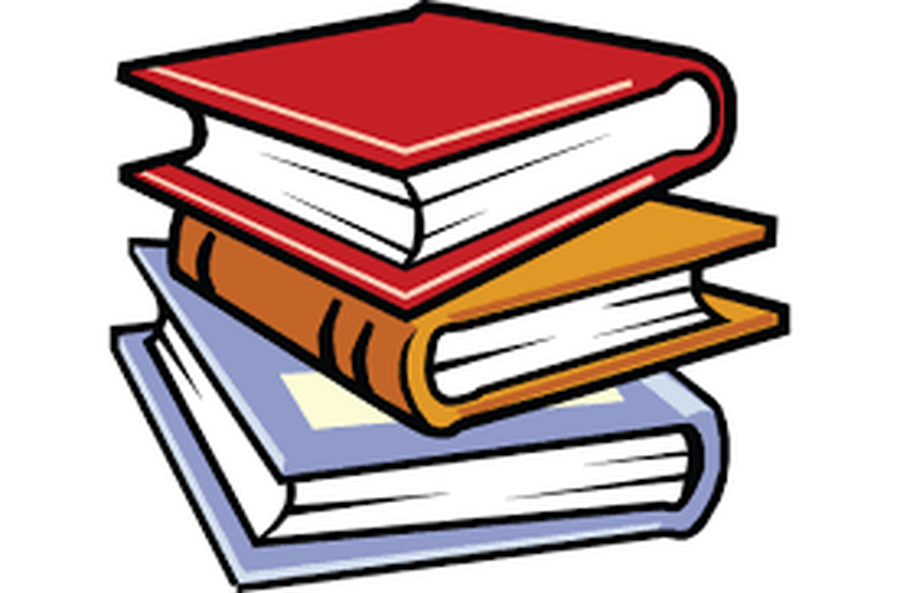 Year 3 Curriculum Overview