Our vision
Our vision is to create a natural, calm learning environment that promotes children's independence and their resilience. We want the learning opportunities to be developmentally appropriate which is why there will be lots of opportunities for children to learn through play. When we provide these play opportunities they will be closely linked to our adult led teaching sessions and the national curriculum. Through play, children will have lots of opportunities to practice what they have learnt over and over again to ensure that the learning is being stored in their long-term memory. We want children to have a love of learning and we want to promote their natural curiosity.
What to expect when we return to school
Year 1 curriculum overview 2020-2021
We need some second hand items for out outdoor area.
The children are taught discrete phonics lessons everyday following the Letters and Sounds program. We teach the children the sounds in order for them to read and write with increasing proficiency. At the end of Year 1 (in June) the children will be completing a Phonics Screening Check which is a legal requirement for each child. They will apply their phonics knowledge to read 40 words, 20 of which are real and 20 which are not (we call these alien words).
The weekly spellings that the children receive are linked to the sounds and words that they learn in their phonics lessons. It is important that these are practiced at home.
There is more information about the Phonics Screening Check here:
https://www.oxfordowl.co.uk/home/reading-owl/expert-help/the-year-1-phonics-screening-check
Below is a link to the letters and sounds document that we follow to teach phonics:
https://assets.publishing.service.gov.uk/government/uploads/system/uploads/attachment_data/file/190599/Letters_and_Sounds_-_DFES-00281-2007.pdf
Below are the sounds that the children will be learning this year. We will be building on their knowledge from EYFS as they previously would been taught Phase 2 and Phase 3. There will be a big focus on children learning Phase 4 and Phase 5 and applying this knowledge to read and write words containing those sounds.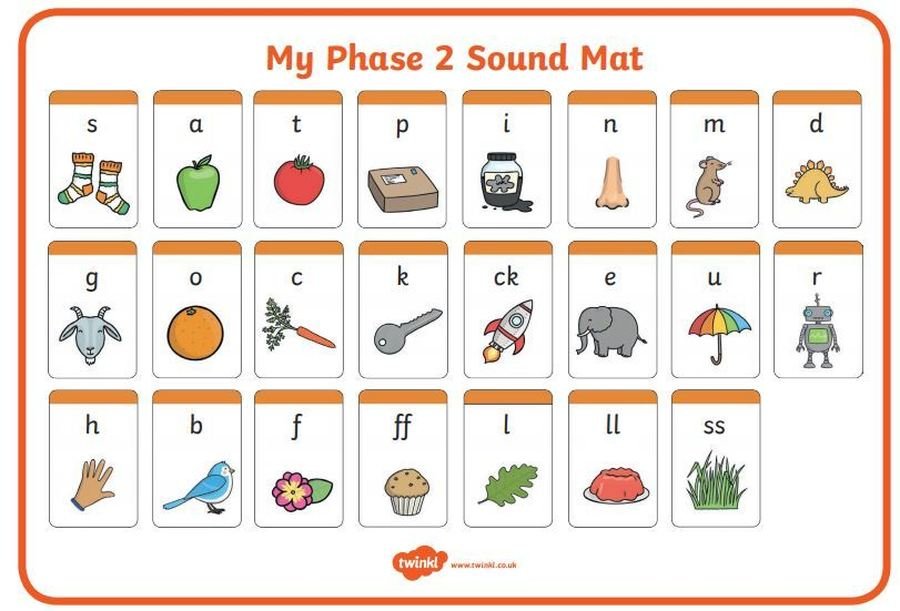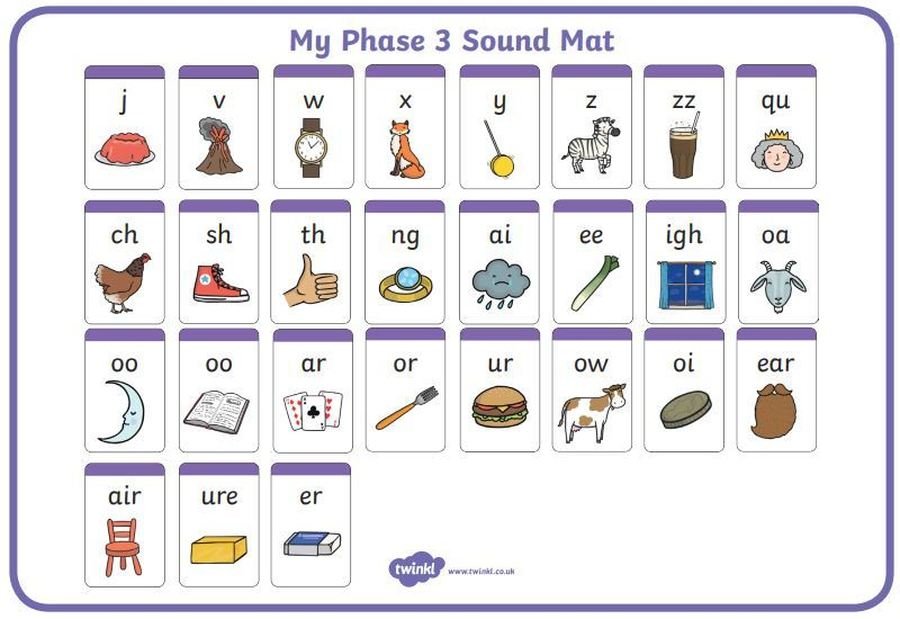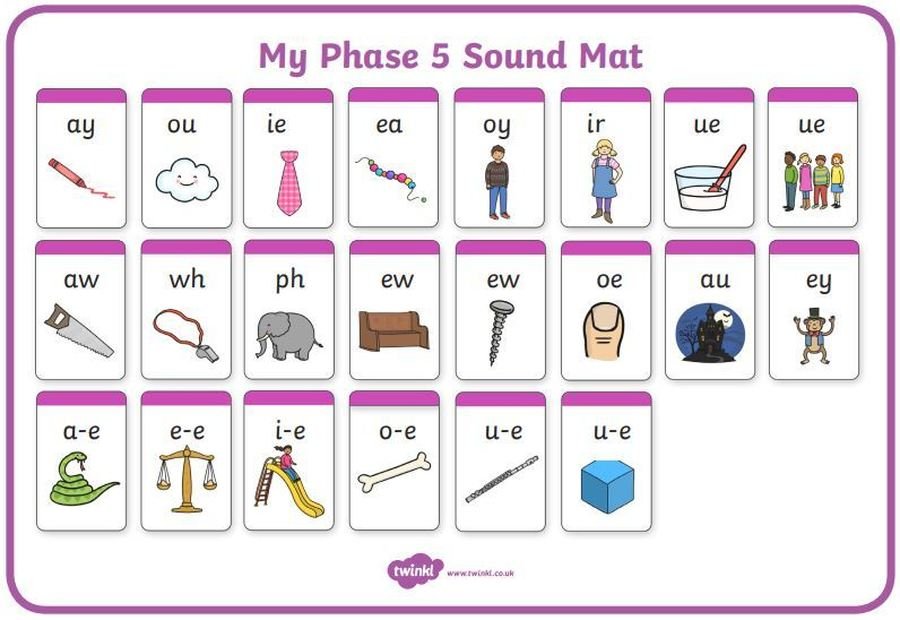 Sentence Writing Criteria
In Year 1 we teach the children how to use capital letters and full stops. They learn how to separate each word with a finger space so it is easy to read back their own work. We have been learning how to make writing more interesting by using adjectives and conjunctions.
We have introduced a new handwriting scheme and the children have been learning how to write in cursive handwriting.
Story Time with Miss Gray