In Year 3, we are focusing on reading so please encourage your child to read, read and read some more!
Each time they read their dairies must be signed so they can receive their stamp. Stamps mean prizes. Last year, some children achieved their platinum award and they were given a book of their choice!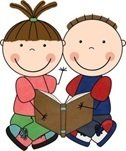 Make sure you learn your spellings.
There are extra sheets available to help.