Your new class for Year 3 will be...
WOODPECKERS
Your new teacher will be Mrs White and your new TA will be Mrs Bunker.
You can meet your new teacher and TA on Monday 13th July at 12pm on Zoom.
You will be sent details of the Zoom meeting if you have completed and returned the consent form which can be found on the school's home page.
Enter text...
Dear Swallows
Mrs Jakes and Ms Pearce are all missing you but we have really enjoyed looking at all the learning you have been doing online, hearing your thoughts and ideas and reading your comments on our blog. It is a great way that we can still stay in touch. Please continue to complete the home learning activities both in your packs and online, if you are able to, and post your pictures and comments. Look after yourselves and please stay in touch.
In light of the school closure, commencing on Monday 23rd March, we have set some work for the children to complete:
Purple Mash - https://www.purplemash.com/sch/livingstone (children's purple mash logins have been sent home)
MyMaths - https://www.mymaths.co.uk
Please look at Oak National Academy, the online classroom. Lessons have been set up especially for Year 2, and include English, Maths and Foundation subjects. These will be updated regularly with new lessons. It can be found here: https://www.thenational.academy/online-classroom/
BBC Bitesize have also created daily lessons for each year group, including Year 2 for English, Maths and foundation subjects. The link to the BBC Bitesize Year 2 classroom is: https://www.bbc.co.uk/bitesize/tags/z7s22sg/year-2-lessons/1
For further support for English, Maths, Science and Humanities, can be found on BBC Bitesize here: https://www.bbc.co.uk/bitesize/levels/z3g4d2p
Daily learning activities
https://content.twinkl.co.uk/resource/11/7e/t-e-2549920-year-2-school-closure-pack-interactive-learning-links_ver_3.pdf?__token__=exp=1584606691~acl=%2Fresource%2F11%2F7e%2Ft-e-2549920-year-2-school-closure-pack-interactive-learning-links_ver_3.pdf%2A~hmac=35f7cb183aaa42b53d54976b7302898c02d082460688bdd7dfb314a2ed931388
To gain a free Twinkl login, so you are able to use the link above, go to:
https://www.twinkl.co.uk/sign-up
White Rose, the Maths curriculum we currently use in school, has created home-learning for most year groups. It will be updated regularly.It relies on worksheets but most of them do not need to be printed off, so children could work on paper.
Here is the link: https://whiterosemaths.com/homelearning/year-2/
Another webpage providing free Maths lessons can be accessed here: http://www.iseemaths.com/home-lessons/
https://www.youtube.com/channel/UCob4tkfOSXy6yav9Y54SKIQ?fbclid=IwAR1DpmmymHksq7s5HhqWQI8naRZVJXAcF1Wk-Tg_XGz2You81TSBa4n87S4
The above link has some lovely you tube clips for Maths learning.
Children's author, Oliver Jeffers, is also reading his books live on Instagram then putting them on his website daily. Go to https://www.oliverjeffers.com/books. His books are charming and beautifully illustrated too!
The following link:
https://worldbook.kitaboo.com/reader/worldbook/index.html… sends you to a fantastic resource of different levelled e-reading books.All for free!
Supermovers have numerous videos that will get your children active. The videos link to the curriculum so will keep the children active whilst still learning. https://www.bbc.co.uk/teach/supermovers
Childline Tool Box has a calm zone where you can access activities, breathing exercises, yoga, games and videos on ways to cope and expressing emotion https://www.childline.org.uk/toolbox/calm-zone/?fbclid=IwAR2UDQqDr54URa1T6_pXFAJTxI3PpVt6dkR1dDHiyN4IrWpuocfTuRpUPQ8
Go Noodle have both an 'At home' and 'For families' option where you can access free movement and mindfulness videos https://www.gonoodle.com/
Packs of work will also be sent home with your child.
If you would like to have a go at some Italian - have a look at these activities.
The Fire Service usually come in to visit Y2. However, with the lockdown, they are unable to do this, so they thought they would bring their visit to you!
What We Do In the Swallows
In the Swallows, the children are involved in a range of different learning experiences. Often the class topic is linked with our English focus. During many of the lessons, the children are practising reading and writing. Please work with your children at home to practise their reading and writing.
In English we would be reading texts about Percy the Park Keeper, exploring the common setting of the park by describing it. We would look at how Percy helps to care for the different animals in the park and then use these ideas to help us write our own story about an animal in the park. Here are the stories we would read:
https://www.youtube.com/watch?v=MvLRTwTTeO4 The Cross Rabbit
https://www.youtube.com/watch?v=Yv2bPCWd-cg One Warm Fox

https://www.youtube.com/watch?v=jczhkP7yOj4 The Lost Acorns
Why don't you use the stories to help you write a story about another animal from the park who would need Percy's help.
We would then move on to learning about letters and postcards and how to write these. The children would compare and contrast the features of letters and postcards and would also find these within each type of writing. Have you or your parents received any letters or postcards before? Why did they receive them? What is different between a letter and postcard to a story? What is special about them? See if you can find any in your house or on the internet and look at them both. Perhaps you could write on the blog on Purple Mash what you found to tell the other children in Swallows Class? Why don't you have a go at writing a letter or a postcard yourself to a friend or family member?
Maths.........Maths...........Maths..........
We would be focusing on time and like the previous half terms, corresponding work will be set on MyMaths for you. To help you with time, why don't you look around your house to find any clocks - are they the same or are they different? Perhaps you could draw some clocks with the time that you wake up, have lunch, have dinner and go to bed? Your 5 times tables will really help you understand time, so please continue practising this.
Here is a Jack Hartmann video that we have used in class to help us count in 5s: https://www.youtube.com/watch?v=amxVL9KUmq8
This YouTube video can also help you learn to tell the time: https://www.youtube.com/watch?v=3Posbu-VKxU
We would later be focusing on position and direction, and again, corresponding work will be set on MyMaths for you. We will be using key words such as forwards, backwards, up, down, left, right, full turn, half turn, quarter turn, three-quarter turn, clockwise and anticlockwise.
This YouTube video can help you learn and understand the meaning of these key words: https://www.youtube.com/watch?v=IOSu2DcUu5U
You can play some fun games with your parents, carers, brothers or sisters. They can shout out an action for you to do, such as Jump to the left three times, move backwards four steps, high-five someone with your left hand, full turn anti-clockwise. The picture below might give you some more ideas.
Topic - Holidays

The children would be learning about different holidays. The children would be involved in a range of activities which think about the physical and human features of a seaside holiday. What the seaside was like in the past compared to now and the types of activities that children and adults can enjoy whilst at the seaside.
Science
In Science we would be learning all about living things and their habitats. Work will be set on Purple Mash for you to explore and learn more about animals and their habitats, and to build upon what you have learned in Year 1. To help you with your learning, maybe you could explore in your garden to see if you can find any living things. Where did you find them? Why do you think they may live there? Take photographs of the living things you have found and upload them to our class blog on Purple Mash for Swallows Class to see and learn about the different living things we have in our gardens. We will be able to discuss why they might live in the habitat where you found them.
The videos on this BBC Bitesize webpage can help you to learn about all the different habitats we have in the world, and why the animals and plants live there and not somewhere else. https://www.bbc.co.uk/bitesize/topics/zx882hv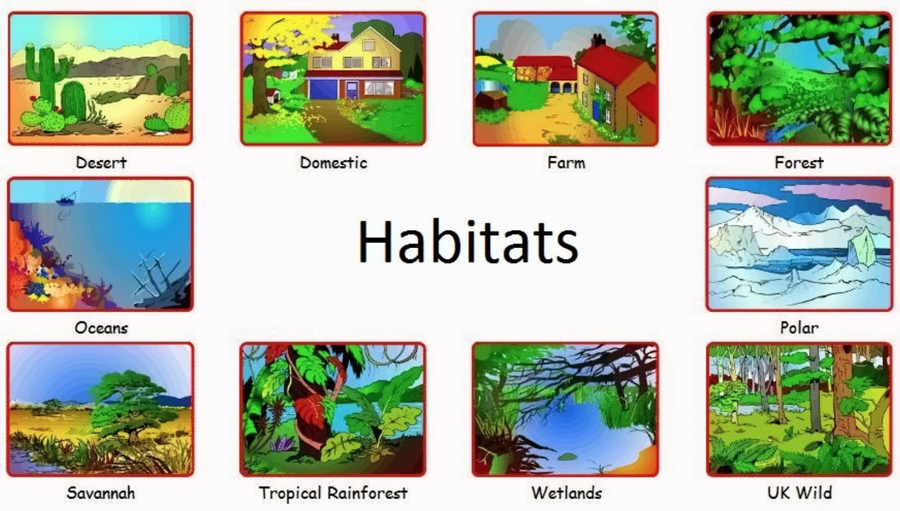 A PE kit (named plimsolls or trainers, blue Livingstone Primary T-shirt, navy blue or black shorts, jogging bottoms and sweatshirt (during winter months, in named bag) must be in school every day and kept on children's pegs. It is recommended that kits are taken home for washing every half term.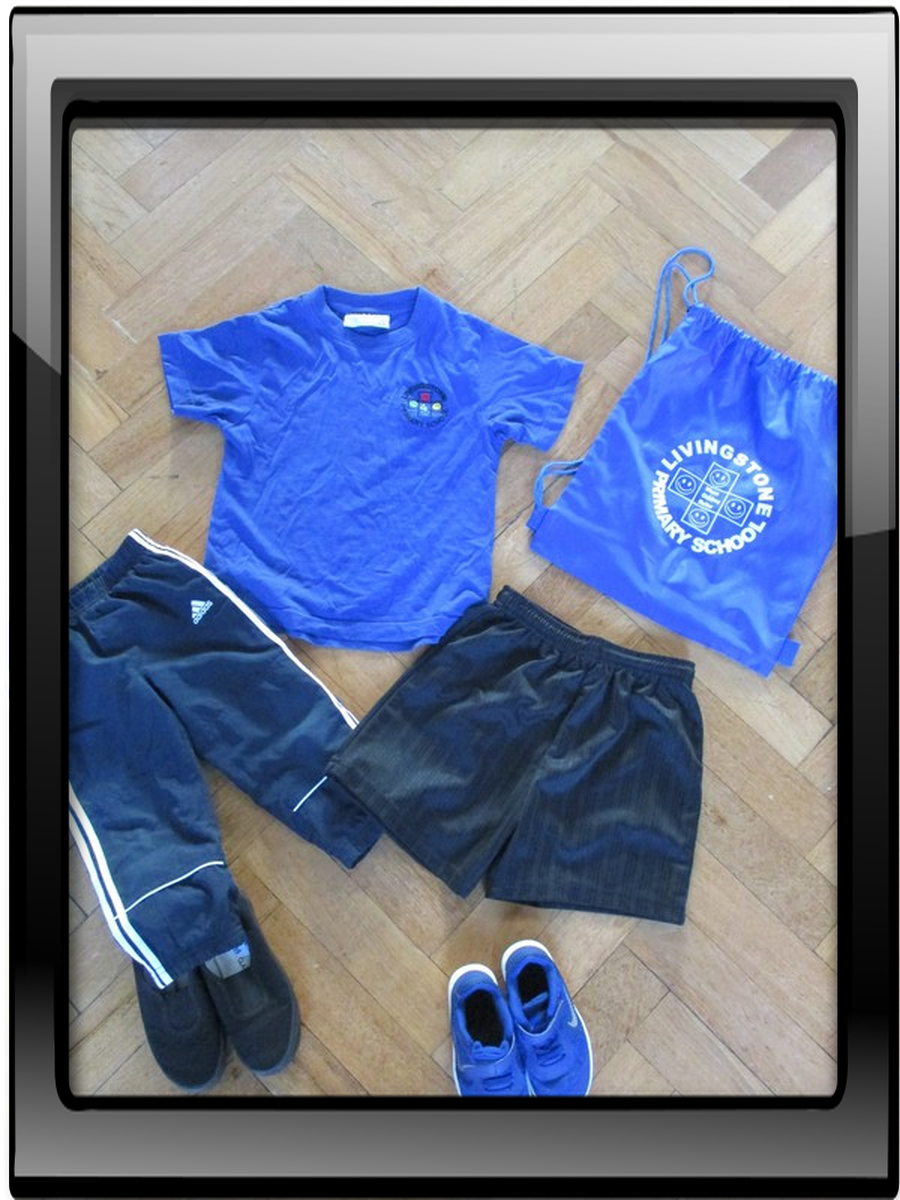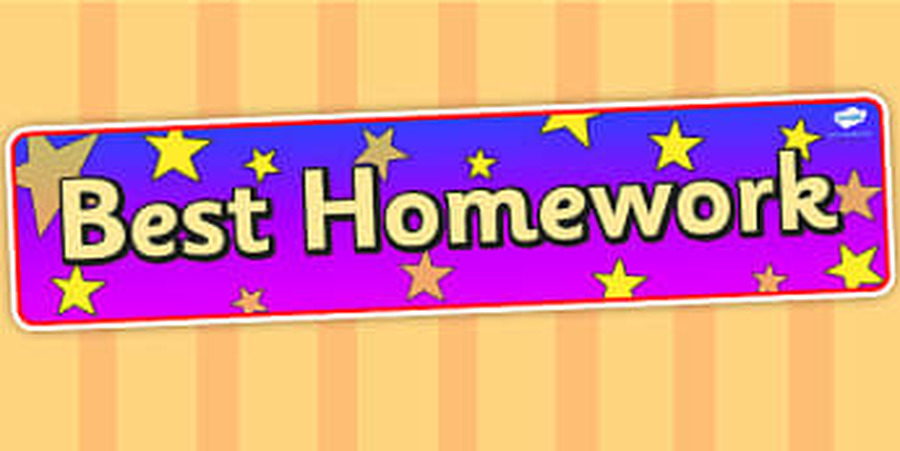 Homework will be given out on Fridays and will be due in on the following Friday. It will follow up work covered in class. Spellings are linked to our Letters and Sounds Phonics Scheme and will be given out on Tuesdays