Autumn Term at
Livingstone Primary School.
A new school year!
A note from Mr Thornes
Hello and welcome to Livingstone Primary School and our website.
It's a really exciting time for me having recently started as Headteacher and I'm looking forward to both the challenges and the experience.
Livingstone is an incredibly warm and friendly place, reflected by both our staff and pupils. We love active learning and active minds here and there's always huge amounts going on across the year groups. The welcome I've received here has been wonderful and the children feel as passionately as I do that this is a great place to be.
What I do know is that we have a fantastic team of staff here and that we are all trying our hardest to improve every pupil and make sure that school life is fun, stimulating, varied, rigorous but enjoyable.
I've been in lessons every day so far, and that's exactly what I see. Happy children, feeling a part of a team that feel they can succeed.
In the next few months I'll be working with the staff, pupils, governors and stakeholders to move the school forward together and make the Livingstone experience an even better one.
Thank you.
PLEASE NOTE CHANGES TO TERM DATES FOR CHRISTMAS HOLIDAYS
We will break up on FRIDAY 21st DECEMBER and return to school on MONDAY 7th JANUARY
A big well done to the children who represented Livingstone at the English Speaking Union competition at Bedford School on Tuesday 1st May.
Thandi, Abutarab, Lily and our super back up Yumna worked very hard preparing their debate on the topic of 'We should give someone a compliment everyday'. Abutarab was the Chair and he spoke clearly and even got a few laughs from the audience. Thandi gave a very confident and clear speech and was able to answer the opposing teams questions well. Lily debated with Priory School on the topic of 'Headteachers should teach every class once a week' and asked some great questions.
All four of them were responsible and confident Livingstone representatives.
Thank you also to Mrs Dyas for all of her hard work with the children.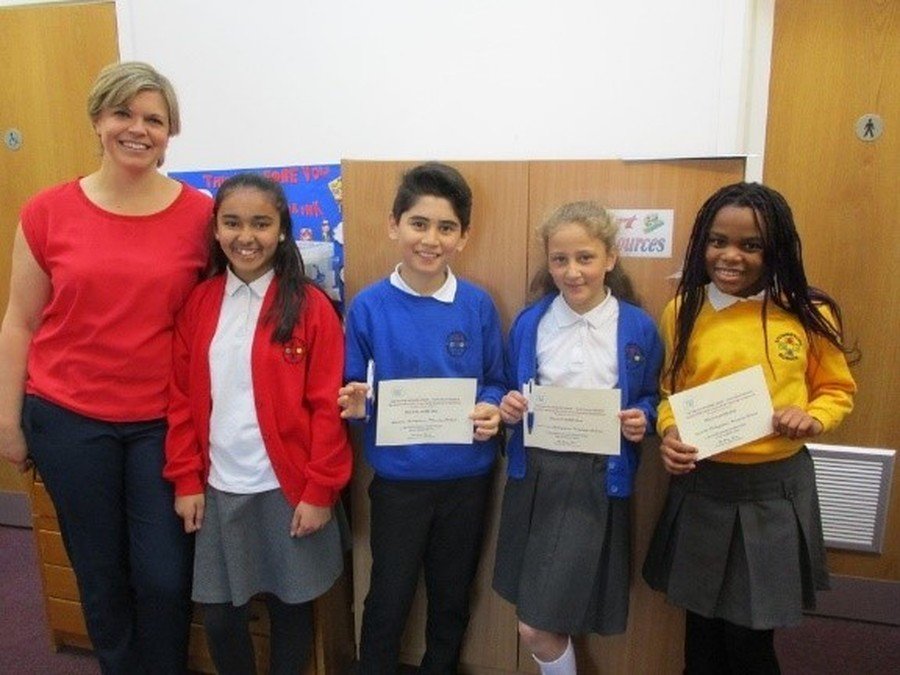 Friends of Livingstone Primary School (PTA) need your help!
Find out more about what we do by clicking HERE
Please click the picture below to visit our facebook page where you can keep up to date with the latest school events.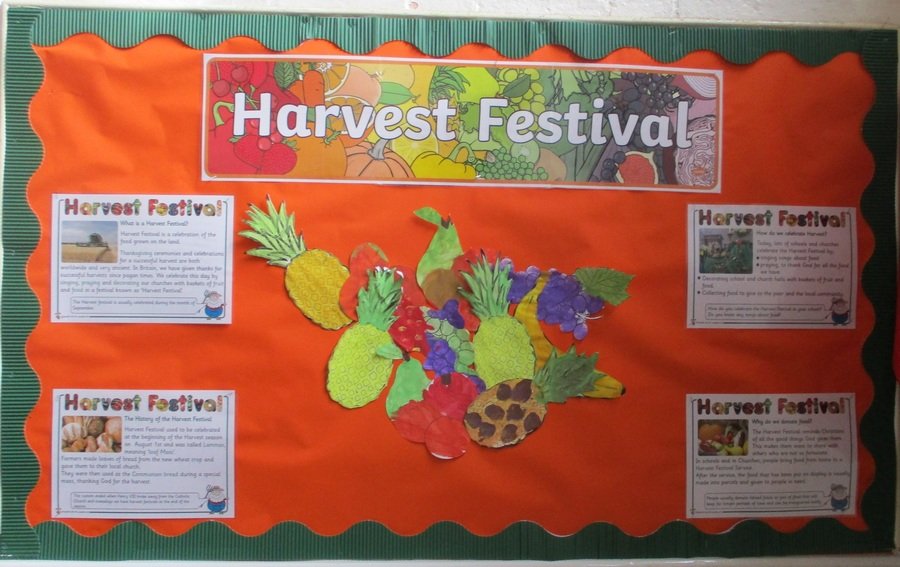 We will be celebrating Harvest Festival in school this week and learning about why we celebrate this.
Please remember to bring contributions for our Harvest Collection in the Hall which will be gifted to the Bedford Food Bank .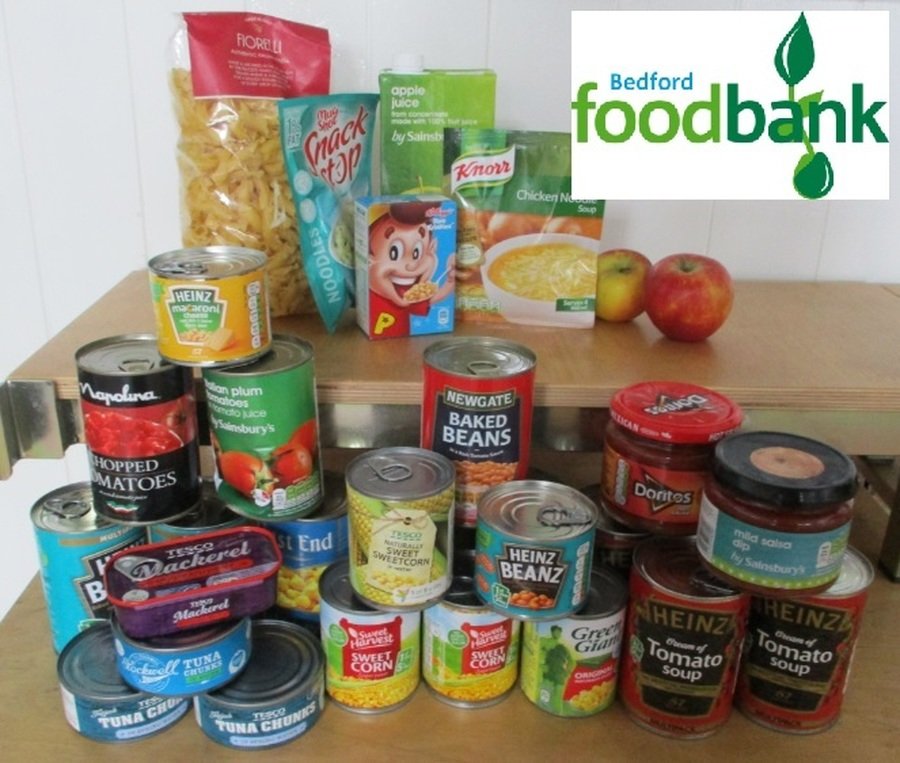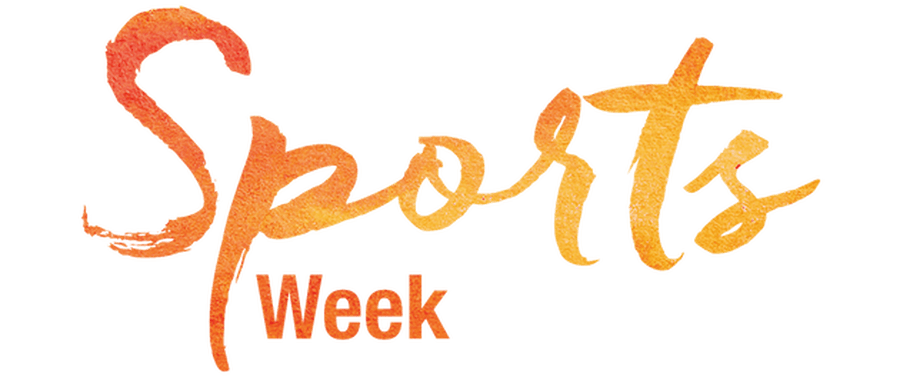 We had an exciting Sports Week with lots going on including boxing, tennis, fencing and judo workshops as well as scooting and, of course, our Sports Days!
Thank you to Mrs Goodwin and the Sports team for organising these activities for us.
Boxing with Bobby Bangher!
Key Stage 1 Sports Afternoon
In other sporting news, a big congratulations to Gabija in Year 5 on winning the 'Design a Tshirt' competition for the School Games. She was invited along to the opening of the games at Bedford Athletics Stadium. Here she is showing off her design! Well done Gabija!
Well done to our students Abuturab, Hanif and Bube from Year 5 who took part in the Times Table Rockstars competition at Wixams academy last week.
They worked extremely hard on their times tables competing against other schools in the area.
A special mention must be given to Abuturab for his perseverance when dealing with a temperamental computer!
BIG PEDAL 2018
As you know we participated in the Big Pedal from 23rd April - 4th May. Well done to all of you who rode your bike or scooter to school (and families too).
Our data was sent to sent to Sustrans and we won a prize!
We had a great time watching the Extreme Bike Show with Rob performing some amazing skills on his trials bike!
He gave us some great bike tips and the importance of perseverance. He also reminded us about bike safety.
Look at him go!