Welcome to the Summer Term at Livingstone Primary School!
PTA International Food Festival
Thursday, 25th May 2017
Our PTA ran a food festival which is becoming an annual event. Our lovely parents donated food from their countries and sold it after school to raise funds for the PTA. It was lovely to see so many parents baking, selling and enjoying all the fantastic food - see the PTA page for more pictures!
Thank you to the PTA for giving up their time and organising these events and to everyone who supports them.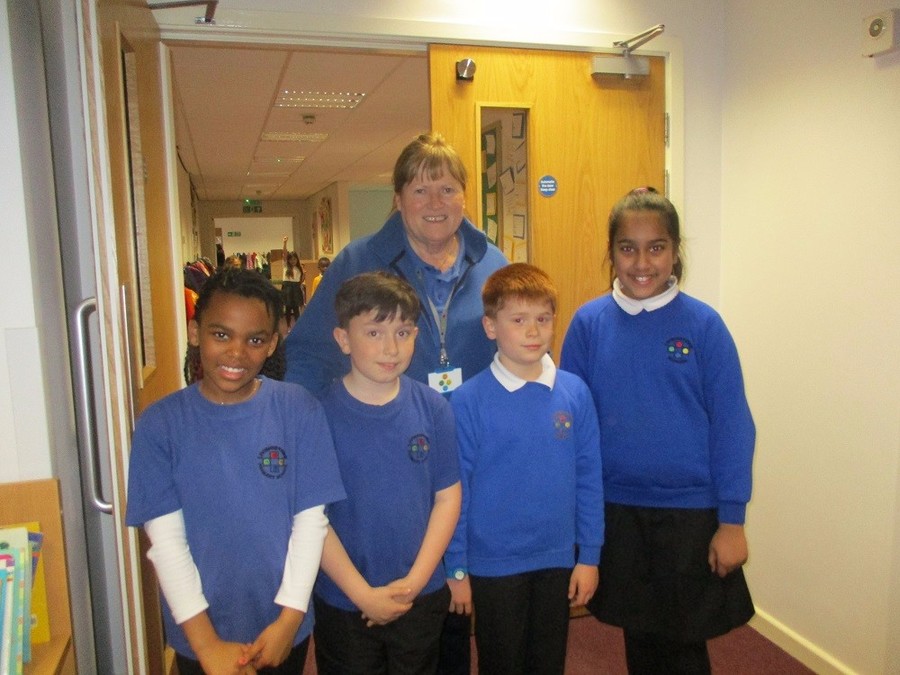 English Speaking Union – Year 4
Held at Bedford School on Tuesday 25th April and Tuesday 2nd May
Mrs Rudd and Miss Andrews took two teams to the English Speaking Union Competition, on consecutive weeks, which was held at Bedford School.
The teams taking part were from:
HAZELDENE LOWER SCHOOL
CAULDWELL PRIMARY
GOLDINGTON GREEN LOWER SCHOOL
QUEENS PARK ACADEMY
LIVINGSTONE PRIMARY
Representing Livingstone Primary School were James, Saira and Luaie. The second team comprised of Elio, Amina and Yumna. Thandi and William came as reserve speakers. Although we did not win, Livingstone children did us proud and a number were singled out for their performance. Saira won the 'personality of the group', Elio won 'best personality of the group' and the overall competition of the day. All of the children agreed it was fun to watch and take part in. Amina felt really afraid at the start, but as her confidence grew she would happily take part again. Well done children for all your hard work and many thanks to Mrs Rudd and Miss Andrews for preparing the children and taking them to Bedford school for the competitions!
Livingstone's Inaugural Spelling Bee!
Friday 28th April saw the children in Key Stage 2 battle it out for the coveted prize of being the best spelling class of 2017! Mrs Lewis led the phase in an exciting spell-off in front of the whole of Key Stage 2.Some of the words were really challenging: try spelling 'uncharacteristically' without writing it down! Needless to say the children rose to the occasion (many children learning their year group's list over the Easter holiday). Special mention must be made of Joseph Yeboah of Hawks class, who qualified for the final, despite being new to English! Amazing work, Joseph! Just shows you what diligence and determination do!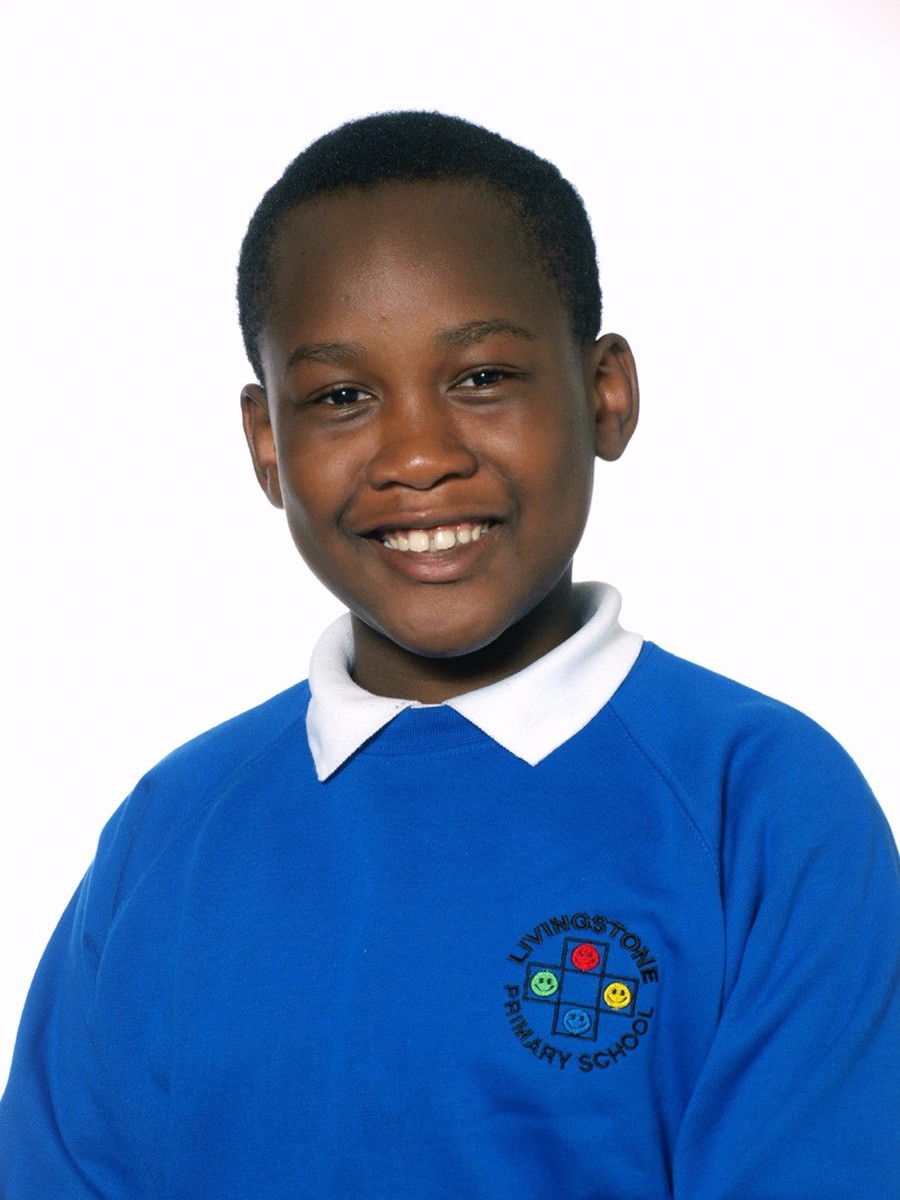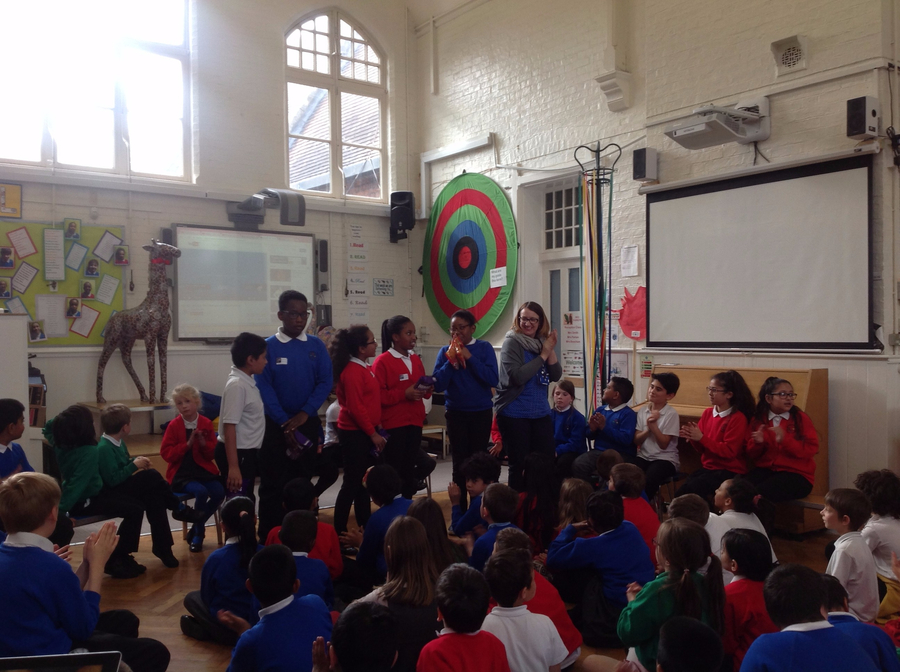 Hawks Class!
Well done all classes involved. Look out for Key Stage 1's Spelling Bee, later this term. The event was such a success that we will be making it an annual event.
Mrs Lewis
Book Week Fun!
Alice in Wonderland (at Livingstone!)
Our first week back at school, after half-term, was particularly special! The whole school focused on the story of 'Alice in Wonderland'. The children watched a live performance of the story and went on to carry out lots of exciting activities in their classes. We were visited by Steve Smallman (a children's author), who read to every class during the day; he then signed copies of a selection of his books! On the Friday, we had an 'Alice dressing up day' - we were delighted with the enthusiasm and work put into this by parents and staff. Thanks also to everyone who has supported the school book fair. If you take a look, there are some photos, above, of some of our teachers dressed up - can you recognise their characters?
A message from the Headteacher:
Dear Parents,
I am delighted on behalf of the staff, Governors and children to welcome you to Livingstone. We are a friendly and caring school and we work hard to secure good relationships with everyone in our community.
Every child is unique. We have high expectations of our pupils and will support each individual to realise their potential. We respect and value each child and family. When your child becomes a pupil at Livingstone then you become a member of the Livingstone family.
With your help, we will provide opportunities for your child to develop a full range of intellectual, social, physical and emotional abilities in a secure and stimulating environment. Our curriculum is broad and challenging with a strong focus on the basic skills of literacy, oracy and numeracy. We expect and achieve high standards of behaviour based on mutual respect. We have a dedicated and experienced staff who are always ready to help you and your child.
We have some remarkable young people at Livingstone - your children! I look forward to joining you on your child's learning journey.
Welcome to Livingstone!
Yours sincerely
Mrs Linda Crombie
Headteacher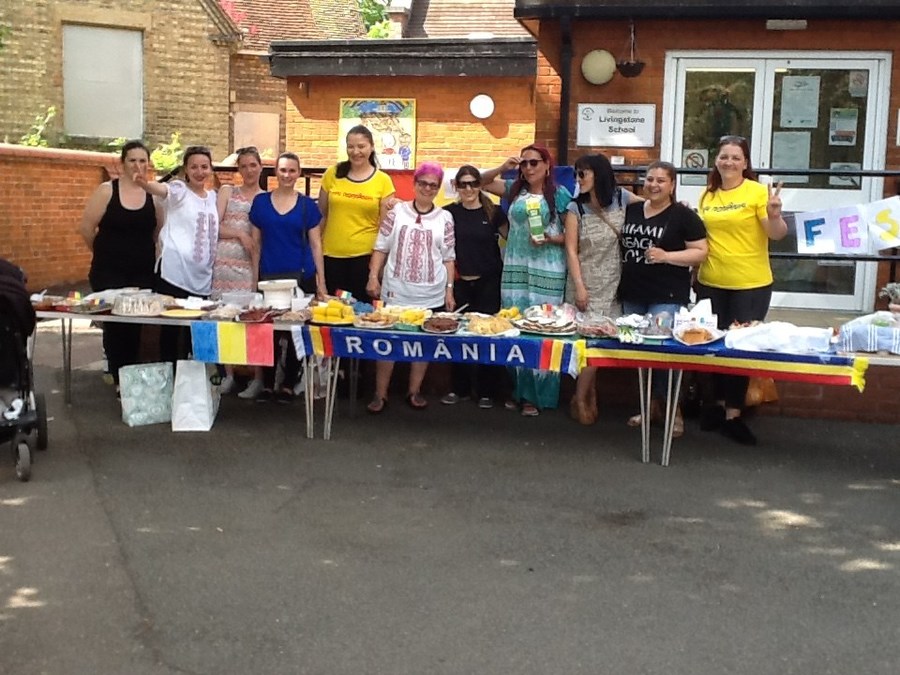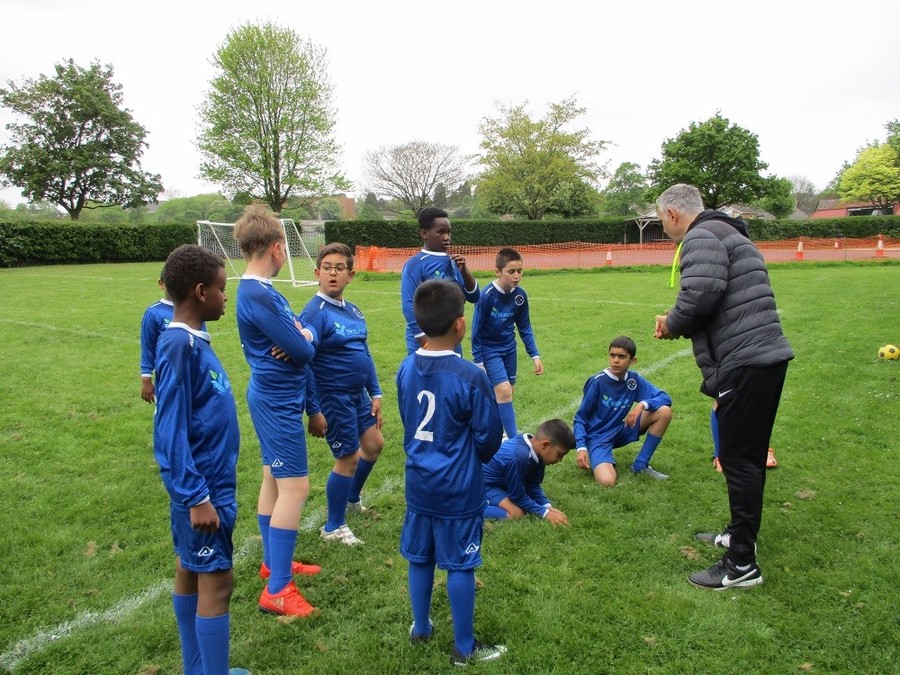 Coach Steve Savva giving a half-time team talk
Year 5 and 6 Football Match - Monday 8th May
Year 5 and 6 football club members played in a match against Queens Park Academy, after school on Monday 8th May. It was the first 'real match' experience for many of the players and they didn't let us down. Individual mentions should go to: Gints Liesniak, in goal, who, without him, the final score may have been even higher and Antonio Acri played brilliantly in defence.Despite some great up-front passing from Ben Georgiou, Jamal Rafiq, Hassan Rahman and Yaqub Ullah, the goals just couldn't quite hit the back of the net. Great effort and teamwork, ready for the rematch in a few weeks time.
Year 3 and 4 Quadkids held at Westfield School – Wednesday 3rd May
Two teams of athletes competed in the school Quadkids held at Westfield School. Great effort by all of the athletes but a special mention to Alton, Maylyn and Tevin .The teams competed in 4 events – 60m sprint, 400m run, vortex throw and the standing long jump.
Many thanks to the children who participated beautifully and the adults (Mrs Goodwin, Mrs Elderkin and Mrs Rudd) who accompanied the children.
Year 3 team – Trevor, Jamila, Alex, Blanka, Tevin, Adam, Jessica and Ethel.
Year 4 team – Maja, Evangeline, Maylyn, Christina, Alan, Sebastian, Abuturab and Alton.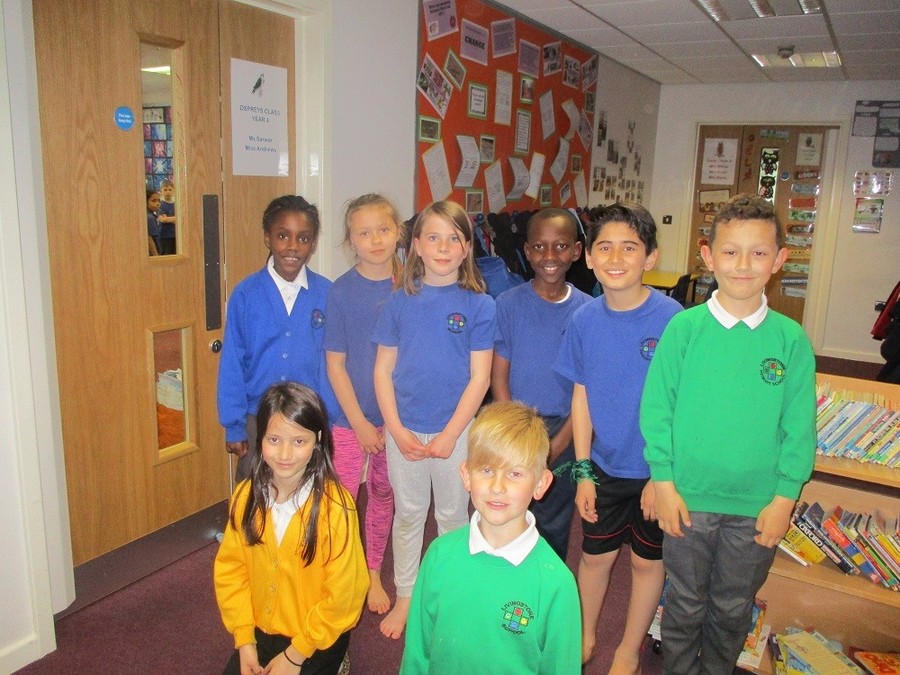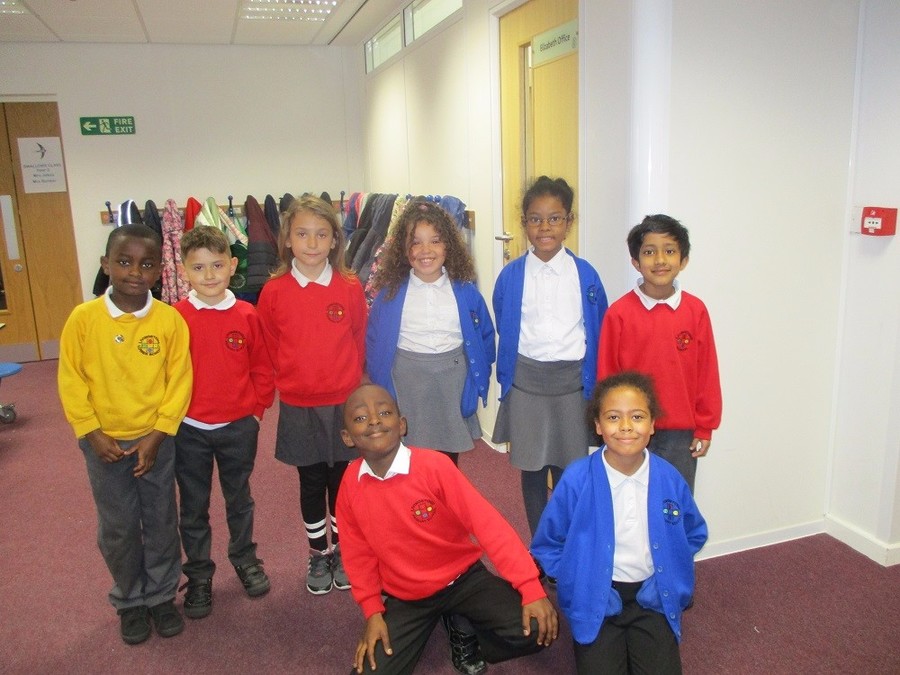 The Year 3 QuadkidsTeam
Year 5 and 6 Golfing Success!
On Friday 28th April, a dedicated team of golfers, made up of children from Hawks and Kestrels classes, superbly represented the school at a tri-golf competition, held at the Bedfordshire Golf Club. Eight teams took part and we are delighted to report that our second place (behind Rushmoor School) has put us in the final of the Summer School Games Festival, which will be taking place on the 27th June. We are enormously proud of our children's achievement. Many thanks to Mr. Taylor and Mrs. Rudd for organising this.